About Marvel Slots
Marvel Slots is dedicated to providing players with quality information on trusted Online Casinos and first and foremost the exciting Marvel Slot Games they offer. Marvel Slots is a small affiliate site in it's nature therefore the Online Casinos which we advertise are tried and tested Online Casinos as we know their are Online Casinos out their that are not worth your time and your money.

We love everything Marvel, that being said the Marvel Slot Games advertised on this site are the most exciting, player driven Marvel Slots which we found to be worthy of being advertised to you, the potential player. We want players to come on our site and feel comfortable and if possible inspired with what they are reading through and know that once they click through to a casino they are confident in the knowledge that was provided to them in this site.

View our Top 6 Marvel Slots
Most of the featured games on Marvel Slots come from the iconic, award winning casino game software developers Playtech, who are world renowned for the high quality games they produce. Playtech offer a unique gaming experiance in a sense that they utilise the latest gaming software which encompasses the latest technologies, such as Playtech's IMS(Information Management System) to provide players with a simplified, unified gaming experience enabling players to play a multitude of games with one username and password. The IMS also tracks players gaming history.

More about Playtech
---
A little more on Marvel Comics...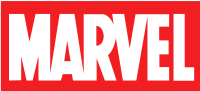 The world renowned Marvel Comics has a rich heritage with over 8,000 characters spanning over 70 years of entertainment. Marvel are currently owned by the Walt Disney Company who aquired Marvel Entertainment in 2009. Marvel Comics was established in 1939 by Martin Goodman known then as Timely Publications and by the early 50's was known as Atlas Comics.

Marvel's re-birth into the modern brand dates back to 1961, which was the year the company launched Fantastic Four among other characters born from the creative minds of Stan Lee, Jack Kirby, Steve Ditko and others.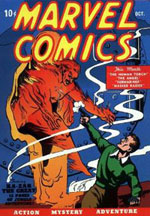 The comic book image to the left is Marvel Comics #1, the first publication made by Timely Publications in October 1939. Marvel Comics #1 included the first appearence of Carl Burgos' android superhero the Human Torch.

The release of the first issue including a second printing the following month was very successful and sold a combined total of nearly 900,000 copies.
The rise of Marvel Comics
During the 1960's Marvel Comics began to build a solid reputation for themselves, especially after the release of the acclaimed Fantastic Four Comic. A vast majority of the comic books written at the time came from the brilliant editor-in-chief Stan Lee. At the time DC Comics began establishing a name for themselves in the comic book industry and we all know they are the creators of the famous Batman.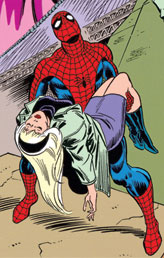 Marvel has to revise their approach to the creation of comic book characters to better reflect the current age. In doing so the creative minds came up with a solution, creating real world characters in costumes and one in particular being a monster. Marvel comics started creating a publishing such titles as The Amazing Spider-Man, Hulk, Thor, Iron Man, Ant-Man, X-Men which solidified their reputation as one of the world's leading comic publisher's.

For Stan Lee and Steve Ditko the most success at the time came from the journalist from the big city widely known as The Amazing Spider-Man. The reason for this is that they started to vear away from the cliche' perfection of comic book heroes in the past and started to portray characters in a more realistic aspect, who had real world issues like you and me. In the case of Peter Parker who had self-confidence issues and wanted more than a mundane life.

Spider-Man Slot Game